A raccoon walks into a dog bar and says, "Hey, can I hang out with you guys?" You might think this is the beginning of a bad joke, but it's a true story!
In 2020, a raccoon named Pumpkin fell out of a tree and broke her leg. Luckily, a kind woman named Rosie Kemp found her and took her in. Pumpkin was a little lost and scared at first, but she soon made herself right at home.
And as it turns out, Pumpkin's new home included two dogs who had also been rescued. These pups were more than happy to welcome the raccoon into their pack. Pumpkin quickly learned their language and began socializing with them constantly. In fact, she's so attached to her dog friends that she thinks she's one of them!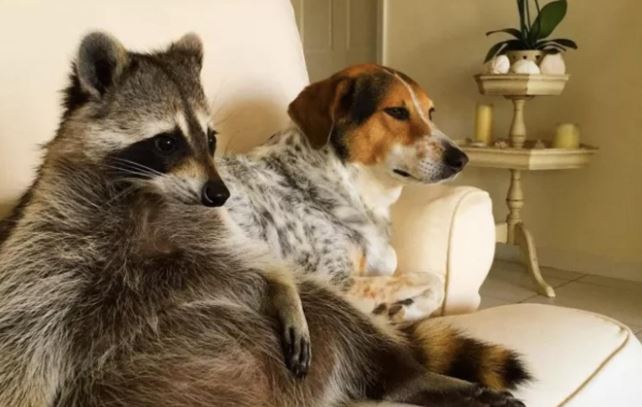 According to Pumpkin's owner, Laura, the raccoon follows her dog friends everywhere and even mimics their behaviors. And while she loves to hang out with her pack, Pumpkin also knows when to give them some space. She respects their boundaries and never tries to take over their group.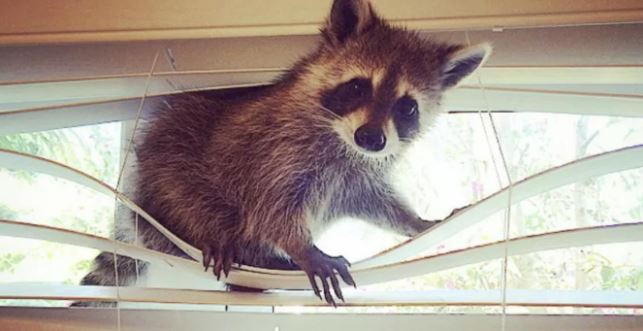 Taking care of a raccoon is a lot of work, but for Laura, it's totally worth it. Pumpkin never fails to entertain her and show her love. Who knew a raccoon could be such a great addition to a dog family?