If you think cats are only good for napping and knocking things off tables, you're in for a surprise. This black cat, Rademenes, is a real-life superhero. He's not just a nurse, he's a miracle worker.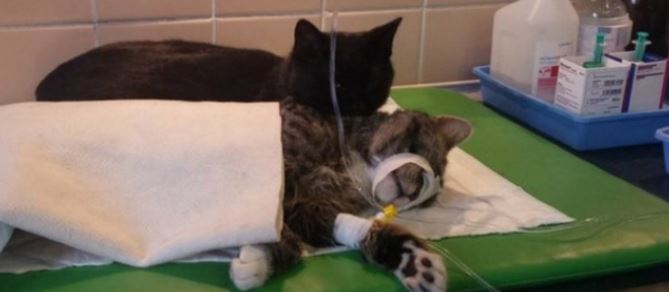 Rademenes started his career at an animal shelter in Poland as a patient himself. He was seriously ill with a respiratory disease and his owners almost gave up on him. But the shelter doctors saw something special in him and decided to give him a second chance.
And boy, did he make the most of it. After recovering from his own illness, Rademenes turned into a caregiver for other animals in need. He hugs them, warms them up, and even licks their ears. And the best part? The patients who get to be cared for by him heal much faster than others.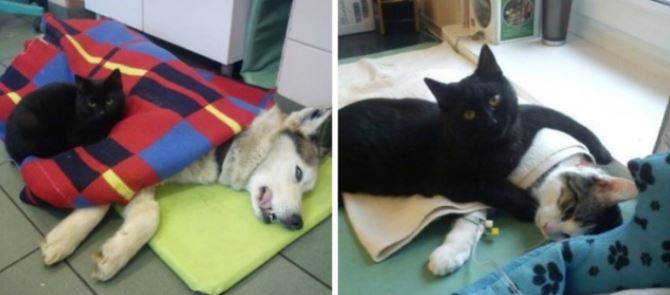 They say that miracles are possible if you just show a little kindness. Well, Rademenes is living proof of that. Who knows, maybe one day he'll start giving human nurses a run for their money too.