While Turkey has been in the news for various tragedies recently, a heartwarming story of a brave dog has emerged from the rubble of the city of Malatya.
Meet Pena, a dedicated canine who is helping to search for survivors with her trainers, Dersim Bulut and Niyazi Ozbek. Unfortunately, while searching for people in the rubble, Pena injured all four of her paws, with deep cuts that required medical attention.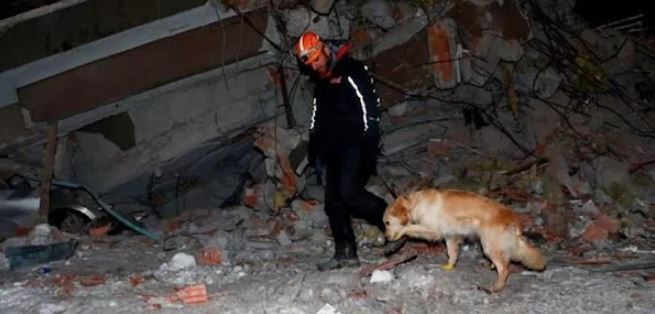 However, Pena refused to let her injuries stop her from helping others. Despite her bandaged legs, the determined dog continued to search and eventually rescued five people from the ruins.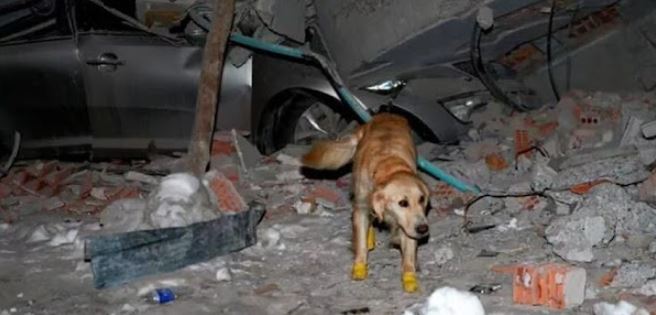 Thanks to the hard work and dedication of Pena, as well as her trainers, five people were saved from the destruction. While Pena's legs are still healing, she remains a true hero in the eyes of many, and her story is one of hope and resilience in the face of tragedy.